Quality Nursing Care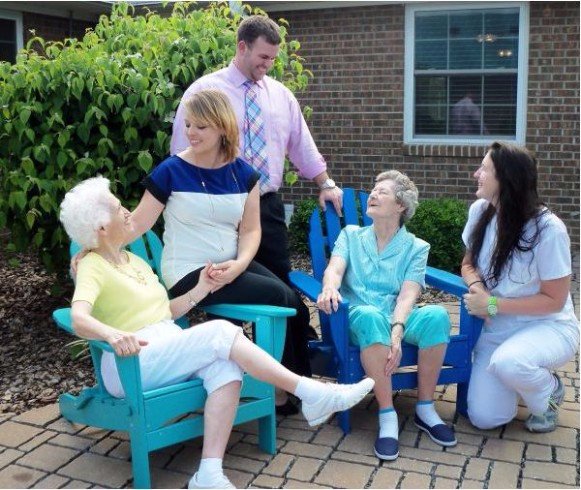 To ensure excellent Care, The GrayBrier offers the following services:
In-patient Therapy services including: Physical, Occupational & Speech Therapy

128 licensed Nursing (Combination of Private & Semi-Private Rooms)

24-hour care provided by professionally trained nurses

A Secured Environment Area for residents who have tendencies to wander

Private dining, sitting, and recreation areas for the residents' family activities

On-site professional hair care

Diabetes Management

Enteral Feeding

IV Antibiotic Therapy

On-site Dental, Vision & Podiatry services

Dialysis Management

Pain Management

Hospital Services

Secured outside areas for all residents

Pets are welcome to visit! (copies of updated vaccines required)

Alzheimer's Care.

Maintains a very high standard for a clean and fresh-smelling environment

Continuous education for our team members regarding Resident's Rights and Safety Issues
Provided by an excellent staff:
Three licensed Nursing Home Administrators.

Licensed and trained RN/LPN teams provide on-site care 24 hours/day, 7 days/week.

All nursing services are under the supervision of a Director of Nursing, Assistant Director of Nursing, Nurse Consultant, Quality Assurance Nurse, and one Full-time Nursing Supervisor.

Trained & Licensed Physical, Occupational and Speech Therapists

Two Case Managers committed to caring for the entire GrayBrier population

Four staff members dedicated to overseeing resident activities and social outings

Full time special trained CNA to provide resident transportation for medical services

Meals are coordinated and prepared under the direction of a Certified Dietary Manager/Certified Food Protection Professional.

Entering a Nursing Facility is an important step; therefore, we employ a full-time team member to assist family members with nursing facility placement

Dr. Muruganthan Subbiah, serves as our Medical Director

Therapy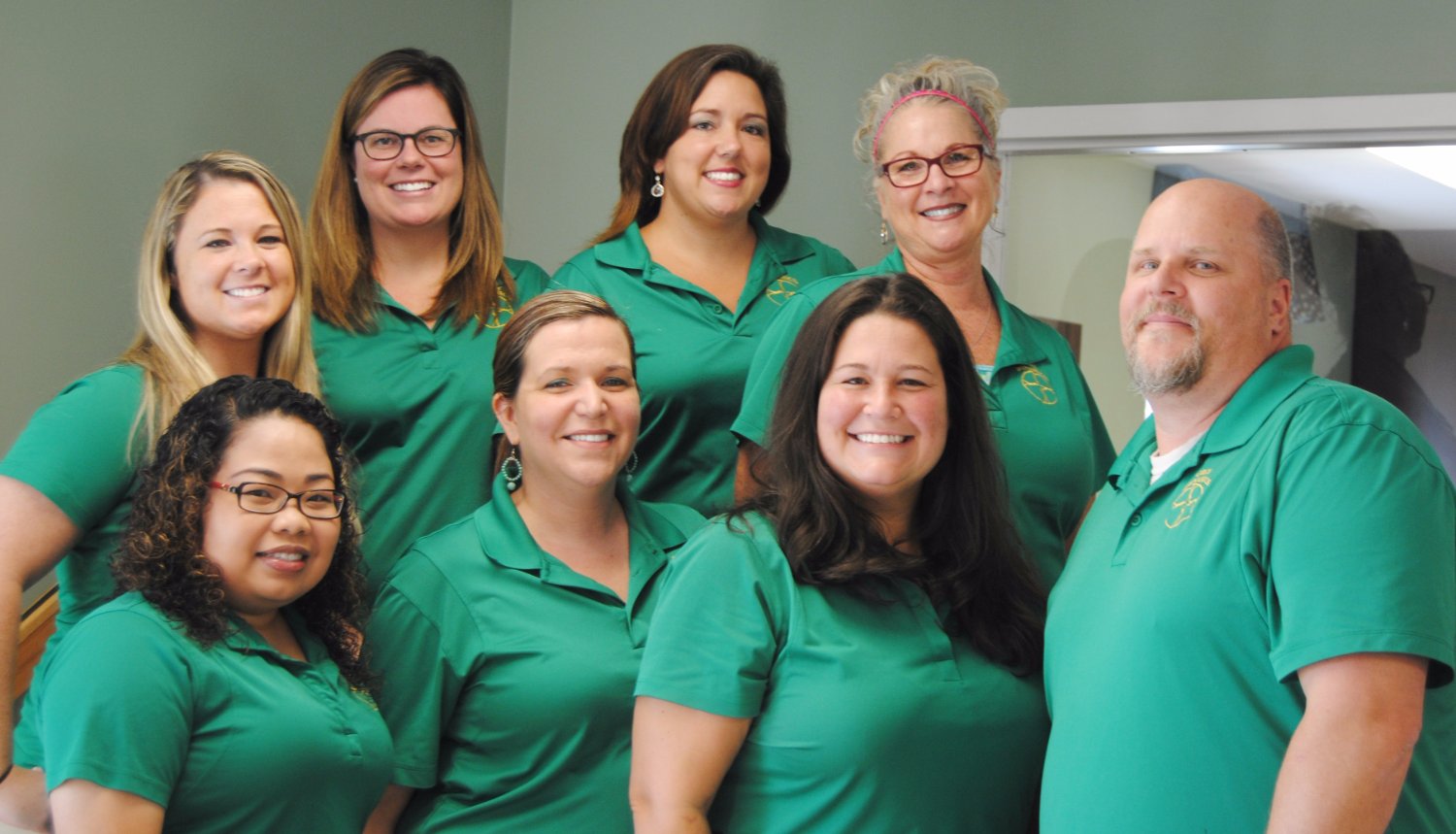 Thank you for considering the GrayBrier for your inpatient therapy needs. Let me assure you our therapy department consistently strives to meet and surpass all of your expectations for patient rehabilitation and recovery. It is our desire to maximize the quality of life for our short-term and long-term residents by maximizing outcomes and functional capabilities. Every resident who can benefit from appropriate therapy will be given our attention and the opportunity to maximize functional potentials. GrayBrier inpatient therapy professionals take a holistic approach to all patient needs. We specialize in tailoring treatments to a wide variety of diagnosis and individuals. We look forward to offering the support and care needed to provide optimal independence to all your clientele.
Upon admission to the GrayBrier Nursing and Rehabilitation Center, our team of professionals will assess each resident's needs, and develop an appropriate plan of care to ensure that each resident functions at the highest possible level. To assist with patients' needs and physician orders the GrayBrier provides three types of therapy.
Physical Therapy

Our physical therapy professionals assist residents with:
Mobility:

Increasing the ability to ambulate and/or use wheelchair propulsion; improving skills to enable residents to achieve maximum independence.

Balance:

Improving resident's balance to enhance safety of transfers and/or ambulation activities.

Positioning:

Assessing lower extremity needs for orthotic devices to prevent contractures or improve mobility; wheelchair positioning for restraint reduction.

Lower Extremity Function:

Improving resident's range of motion, increasing strength through progressive resistance exercises or muscle re-education.
Occupational Therapy
Our occupational therapy professionals assist residents with:
Activities of Daily Living:

Increasing residents' independence in self-feeding, dressing, bathing, and hygiene by learning new or compensatory techniques with or without adaptive equipment.

Functional Transfers:

Improving transfer skills from wheelchair, walker, or cane level to toilet, bed, tub, and shower.

Upper Extremity Function:

Improving resident's active range of motion, dexterity and coordination; muscle re-education for partial paralysis.
Speech Pathology
Our speech language pathology professionals assist residents with:
Speech/Voice:

Improving residents' slurred speech, hoarseness and nasality.

Language:

Improving residents' abilities to understand others and express themselves verbally, in writing, and gesturing.

Hearing:

Improving residents' abilities to adapt to a hearing loss and better understand others.

Cognitive Linguistics:

Improving cognitive skills to reduce confusion and disorientation; improving impaired problem solving and reasoning skills.

Swallowing:

Improving residents' abilities to swallow and minimize choking; assist with poor tongue and lip movement and refusal to eat.

Out-patient Rehabilitation Therapy

Our therapy services are not limited to that of an inpatient rehabilitation stay. The GrayBrier offers outpatient rehabilitation services including: physical therapy, occupational therapy and speech therapy. Sports injuries, chronic pain, orthopedic challenges, a stroke, are all areas in which our therapy team can assist you in returning to a desired state of functioning. Through an intensive treatment plan, the therapy team at The GrayBrier will help you to meet your desired performance goal. What makes you appropriate for outpatient rehabilitation at The GrayBrier?

Questions about how to make The GrayBrier your therapy center?

Contact our admissions coordinator at (336) 431-8888.


Activities